Graham Reid | | <1 min read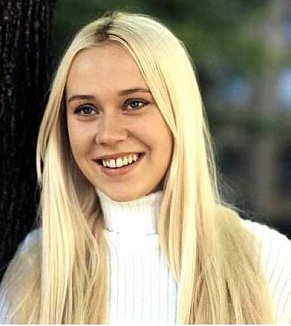 Previously at From the Vaults we have pulled a track by Benny Andersson from his pre-Abba band the Hep Stars. That came from an album Before Abba, only available at the Abba Museum in Stockholm.
Here as promised then is another from that album, the first major solo hit for Agnetha with a song she wrote herself.
It was inspired by the break-up with her boyfriend when she was 17 (the title is I Was So in Love) and went to number one on the Swedish charts in January '68.
She followed it up with a number of singles (some more successful than others) and around this time met Bjorn Ulvaeus who was in the Hootenanny Singers, of whom we will hear something next time we go the Abba route into the vaults . . .
For more oddities, one-offs or songs with an interesting backstory check the massive back-catalogue at From the Vaults.