Graham Reid | | <1 min read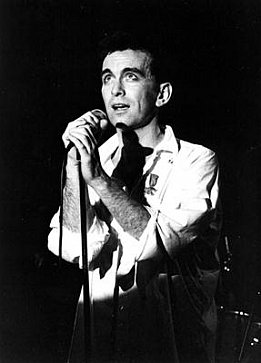 Stupid song from the late Eighties, but just kinda one-time fun too.
Drum and synth programmer, and vocalist of course, Frank Maya was part of the New York Downtown scene at the time in that post-Talking Heads world.
He was poet, performer, musician and openly gay when the latter wasn't quite as easy as you might think.
He had a band (the Decals) but his career didn't move too far beyond Downtown.
As far as I can find out he died in the early Nineties.
This is lifted from the compilation album Downtown NYC and aside from Willy DeVille, Bernard Fowler, Sara Lee and Bernie Worrell here and there, I can see no other names among the many dozen performers which ring a bell.
For more oddities, one-offs or songs with an interesting backstory check the massive back-catalogue at From the Vaults.
.