Graham Reid | | <1 min read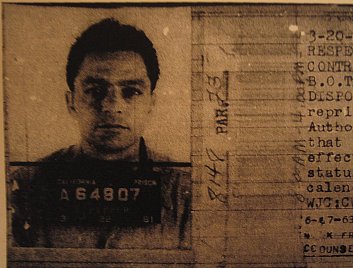 Art Pepper hardly hid his dependency, so he must have been amusingly drawn to the title of this piece by Harold Land.
Pepper had already served time for heroin possesion but after the sessions for the album of this name, he would be in and out of San Quentin on almost consecutive terms for a long time.
It would be almost 15 years before he made any kind of serious comeback to jazz -- on methadone maintenance -- and then write his autobiography Straight Life (1980) about jazz, the underworld and the drug life which had hooked him when he was in his 20s.
Often a very cool and controlled player on the bandstand, his life style -- if there was any style to it -- often seemed in direct opposition.
Pepper died in June 1982. He was 56, and in the end it was a stroke which felled him.
For more oddities, one-offs or songs with an interesting backstory check the massive back-catalogue at From the Vaults.
.