Graham Reid | | 1 min read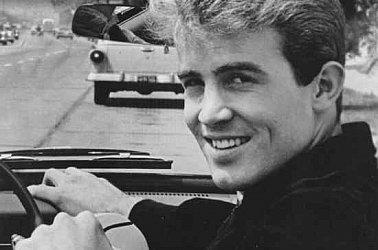 Jan Berry was half of the surf pop group Jan and Dean, and he co-wrote this song with Jill Gibson as an answer to Buffy Sainte-Marie's Universal Soldier of the same year which had been covered by Donovan and Glen Campbell.
His partner Dean Torrance – who had done an Army Reserve stint – wanted nothing to do with it.
It's blunt! A real Cold War classic in a way.
Protestors are just cowards.
The coward runs from a giant, a human and . . .an elf?
They were clearly struggling for the rhyme with "himself".
Hilarious, if it wasn't so reductive and poisonous.
Patriotism is the last refuge for the scoundrel. Right?
This comes from a remarkable box set -- Next Stop is Vietnam; The War on Record 1961-2008 -- which Elsewhere has drawn from previously (see here).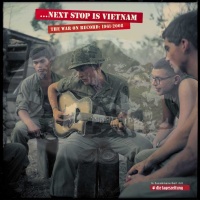 This massive, 13 CD set of songs, radio spots and recordings made in-country by soldiers brings together all the most well known songs about the war in Vietnam alongside many dozens of schmaltzy, obscure, seldom-heard and strange records which had the war/soldiers/patriotism/dissent as their theme.
With an accompanying book (not a booklet) of photos, potted history and notes on the songs and artists this is one magnificent album-sized monster of a history lesson pulled together by Bear Family Records out of Germany (here).
If you want to hear my 35 minute radio interview in which I play a number of Vietnam-era songs and speak about travel there and so on it is here.
.
For more oddities, one-offs or songs with an interesting backstory check the massive back-catalogue at From the Vaults.
.