Graham Reid | | <1 min read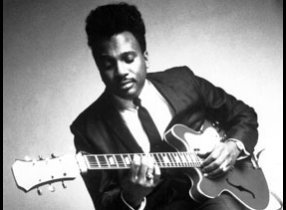 One of Eric Clapton's most definitive and distinctive early statements was his cover of this song by the great Otis Rush, which appeared on the John Mayall Blues Breakers album of '65. You can hear his version at that link.
What is interesting is just what a precision player Clapton was. He hears every nuance of Rush's version, but delivers a steely, crisp but deeply felt rendition which remains faithful to the original . . . but also stamps his own mark on it by making it slightly spooky and disembodied.
Rush was in his early 20s when he cut this version -- just a couple of years older than Clapton when he recorded his version -- and brought a raw edge to it. Clapton stepped back from that and was more cautious in his emotions.
But in the Clapton version the emotion is all in the guitar work.
Interesting then to see the older Rush and Clapton together on this classic in the clip below. Both are more considered, but spin it out beautifully as a different song again through clever dynamics.
For more one-off or unusual songs with an interesting backstory seeFrom the Vaults.