Graham Reid | | 1 min read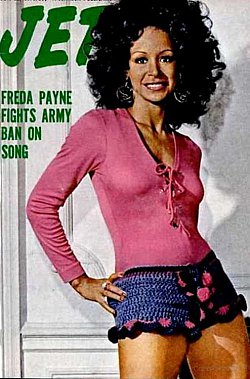 Freda Payne is best known for her hit Band of Gold of 1970, but here during the Vietnam war era she's speaking for all those with loved ones abroad.
This was a very direct message at a time when the boys were coming home in body bags, and a disporoprtionately high number were black soldiers. People got the message and this went to number 12 on the Billboard charts.
Freda later went into disco and was never shy of using her looks to get attention (see here).
Over 58,000 US troops killed in Vietnam. The year with greatest losses was '68 with 16,500 dead. In '71 when this song came out casualties and deaths were declining rapidly (6000 in '70, around 2500 in '71) but the average age of soldier killed in Vietnam was 20.
They were boys.
This comes from a remarkable box set -- Next Stop is Vietnam; The War on Record 1961-2008 -- which Elsewhere has drawn from previously (see here).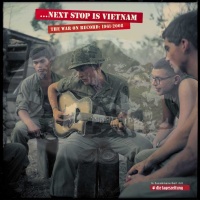 This massive, 13 CD set of songs, radio spots and recordings made in-country by soldiers brings together all the most well known songs about the war in Vietnam alongside many dozens of schmaltzy, obscure, seldom-heard and strange records which had the war/soldiers/patriotism/dissent as their theme.
With an accompanying book (not a booklet) of photos, potted history and notes on the songs and artists this is one magnificent album-sized monster of a history lesson pulled together by Bear Family Records out of Germany (here).
If you want to hear my 35 minute radio interview in which I play a number of Vietnam-era songs and speak about travel there and so on it is here.
.
For more oddities, one-offs or songs with an interesting backstory check the massive back-catalogue at From the Vaults.
.