Graham Reid | | 1 min read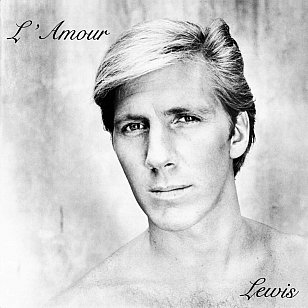 The story behind the obscure album L'Amour by a man known only as Lewis is as odd and out-of-sych as the cover photos.
In '83 the handsome, well-groomed Lewis turned up at a rundown punk studio in LA, arriving in a white Mercedes convertible with his pretty surfer-girl girlfriend.
He said he wanted to record an atmospheric album -- which he did -- and then he disappeared leaving barely a trace other than a bounced cheque for the photographer who took a roll of images for the cover.
It seems he may have lived under pseudonyms ever since (it also appears Lewis was a false name) and may have recorded in Europe.
And that makes sense because even though there is a wistful West Coast melancholy about his music, it also sounds like it comes from a more cosmopolitan place. His sound exists somewhere between slo-mo Leonard Cohen, the young Brian Wilson at his most romantic, the cool end of Arthur Russell and Serge Gainsbourg.
There's a song on L'Amour entitled One Night in Paris.
The album has been given a reissue through Light in the Attic (through Southbound in New Zealand) and it is a dreamy, ethereal and complete statement from a genuine man of mystery.
On this piece, which is typical, you could slip it alongside some quiet Blue Nile, Dennis Wilson's Pacific Ocean Blue, Roger Eno or Chopin's piano etudes.
Sometimes it doesn't matter who the artist is because the work speaks for itself.
This speaks from a hurting, yearning heart and is saturated in soft-focus ennui.
For more oddities, one-offs or songs with an interesting backstory check the massive back-catalogue at From the Vaults.
.