Graham Reid | | 1 min read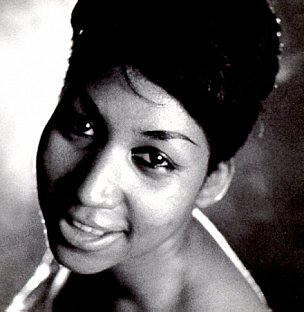 It is standard received opinion that it wasn't until the great Aretha Franklin left Columbia Records for Atlantic (and sessions in Muscle Shoals with Jerry Wexler), that her career got serious traction.
The phrase that is most heard is "Columbia didn't know what to do with her".
And while that is true -- her first songs were bluesy and then they shifted her over to their pop department -- among the dozen albums she made for them, there were bound to be some great songs.
It's interesting that Memphis-born Franklin who lived in Detroit and was well-known there didn't get signed by the local label Motown. But her style wasn't really suited to being tailored into pop.
Like Ray Charles, she brought the deep soul of the church into her music -- her father was the famous Reverend CL Franklin and a close friend of Martin Luther King, her debut album recorded at age 14 was The Gospel Soul of Aretha Franklin.
So she seemed rudderless from 1960 when she was signed to Columbia by John Hammond who considered hers to be the greatest voice since Billie Holiday (whom he'd also signed).
This song writen and produced by Clyde Otis had taken Dinah Washington to the top of the r'n'b charts in '60 so it was an obvious inclusion on Franklin's tribute to Washington, Unforgettable. Washington had died two months before the Franklin sessions with producer Robert Mersey.
Franklin may have been sometimes directionless at Columbia, but this shows what she was capable of . . . with the right material.
For other one-off songs with a bit of history or an interesting back-story see From the Vaults.