Graham Reid | | <1 min read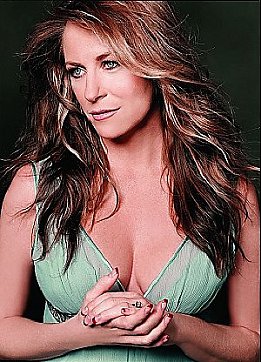 Country music most often tells character stories, and Deana Carter -- named for Dean Martin -- nailed it with this title track from her debut album.
And when success came it had been hard won: She's tried her hand in music without much success, tended bar and cleaned urinals, and graduated from university in Tennessee as a rehab therapist.
But her demos caught the attention of Willie Nelson and that lead her to a studio, a series of number one country songs lifted from the album, and The New York Times Magazine predicting she would succeed Dolly Parton and Shania Twain and country music's next sex symbol.
"Al I can do is look down at my breasts and go, 'Wow, Dolly and Shania have got me beat." she responded.
She was a witty straight talker, and while this song is awash with country cliches (the lover's promise Vs the reality of married life, the trailer and debt, walking out the door . . .) it does enjoy the one thing that country music does so well: it has a great, economic and loaded title which resonates with its audience.
Her subsequent career didn't quite live up to that initial flush of success as she label-hopped (her single Fuck Texas -- about the battle of the sexes in that state -- failed to chart, which can hardly have been a surprise).
She has been married and divorced a couple of times.
For more one-off, oddities or songs with an interesting backstory see From the Vaults.