Graham Reid | | <1 min read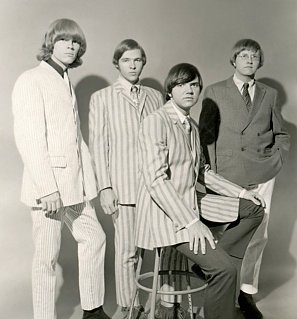 Elsewhere always enjoys finding odd versions of Beatles songs (we've had them barked by dogs and bellowed by tuneless Russian sailors) but this one isn't so much strange as . . . unusually unexpected, in a good way.
Moving Sidewalks were the Texas band in which the young Billy Gibbons of ZZ Top found his feet and buzzing guitar style, which so impressed Eric Clapton at this time he went over and shook Gibbons' hand after hearing the band rehearsing.
Gibbons was also powerfully influenced by Jimi Hendrix -- as were most guitarists -- and in this alternate version of their stab at the Beatles pop classic you can hear them turning it into something much more Jimi-like.
It's an unusual song for them to choose given its teenage lyrics and they are clearly adults intent on dirtying it up.
The pity is that it fades when you can hear Gibbons winding up for some kiss-the-sky soloing over Dan Mitchell's take on the Experience's Mitch Mitchell's style.
For other one-off songs with a bit of history or an interesting back-story see From the Vaults.