Graham Reid | | 1 min read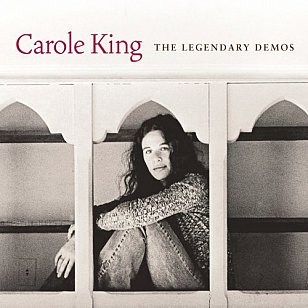 There's something to be said for getting up and going to work each day. If it is doing something you love -- and maybe even if it isn't -- you do get good at it, if nothing else.
Songwriting is no different than playing an instrument: the more you do the more you learn and the better you get.
The Beatles -- by writing and singing their own songs -- may have been the death knell for Tin Pan Alley and Brill Building songwriting factories, but those places were the great proving ground for enormous talents. Hell, even Lou Reed went to work as a jobbing songwriter before the Velvet Underground and out of such day-job writing came Neil Sedaka, Neil Diamond, Phil Spector and of course Carole King.
Her co-writes with Gerry Goffin (whom she married at 17) spun such classics as Will You Love Me Tomorrow, The Locomotion, It Might As Well Rain Until September, Up On the Roof, I'm Into Something Good . . .
And they set her up for a solo career with songs like Natural Woman, I Feel the Earth Move, You've Got a Friend . . .
A few years ago the album The Legendary Demos was released (with her permission) and you could hear her classy working drawings of many of the songs she wrote, some with Goffin (they divorced in '68 and she left New York for California not long after).
Among them was this one -- a critique of middle class American life and the growing generation gap -- which became a hit for the Monkees who improved it considerably by making it more urgent and cynical.
For more one-off, oddities or songs with an interesting backstory see From the Vaults.