Graham Reid | | <1 min read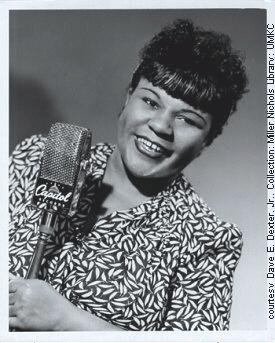 Very soon Elsewhere is going to essay the life of Julia Lee, a Kansas City singer and pianist whose style roamed across boogie-woogie, rhythm and blues and downright dirty blues . . . as in the case of this innuendo-filled song whose origins and writer are lost in the mists of time.
Lee enjoyed the double entendre -- and often the single entendre if there is such a thing -- and among her songs are I Didn't Like It The First Time, King Sized Papa, My Man Stands Out and All This Beef And Big Ripe Tomatoes.
Elsewhere has previously posted a number of songs along these lines at From the Vaults because, by contemporary standards anyway, they are more fun for having to be decoded.
Not that you need to have worked at Bletchley Park to figure out what is being alluded to.
Code-breaking should always be this easy, and this much fun.
For more one-off, oddities or songs with an interesting backstory see From the Vaults.