Graham Reid | | <1 min read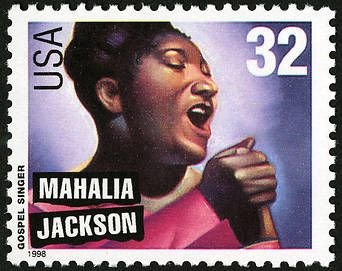 Although widely recognised as the greatest of all American gospel singers and a prominent civil rights activist, Mahalia Jackson (1911 - 72) also flirted with some crossover chart success.
Her mentor and main songwriter was Thomas A Dorsey who found salvation after recovering from an illness. He left behind the juke joints and rent parties and in 1930 started to write gospel songs, among them Peace in the Valley and Take My Hand Precious Lord.
Jackson resisted singing secular music but her song Move On Up a Little Higher for the emerging Apollo label in '47 became a massive hit and thereafter her gospel songs were given wider coverage.
When Apollo's owner Bess Berman started an r'n'b offshoot label Lloyd Records in '53 Jackson's Consider Me was deemed secular enough to be released on it.
Although not one of Jackson's best known songs, it walks that delicate line between spiritual and secular.
For more one-offs, oddities or songs with an interesting backstory see From the Vaults.