Graham Reid | | <1 min read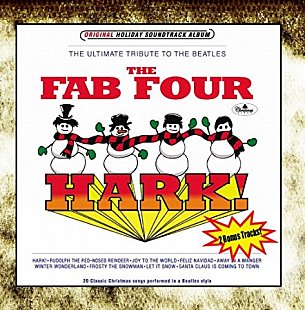 It may be a bit late now for this one, but the innovative and timeless John Lennon classic Tomorrow Never Knows began life in a very different form.
With Christmas very recent in his drug addled memory (he was smoking LSD on a daily basis and was experimenting with injecting marijuana with his soon-to-be-wife Yokahama Mama) he wrote this very bizarre version of Jingle Bells.
It wasn't his foray into Yuletide songs. Two years he previous he'd turned up in the Abbey Road studios with this unusual but heartfelt idea for covering Frosty the Snowman.
Frosty the Snowman
George Harrison -- then begining his lifelong embrace of Kristian consciousness -- was enthusiastic but the other Beatles, especially Paul McCartney who was always something of a spoilsport, refused to have Frosty or Jingle Bells released.
They were recently discovered and appeared on the Hark! album.