Graham Reid | | 1 min read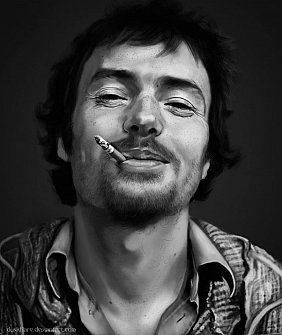 Irish singer-songwriter Damien Rice is perhaps the one we should thank – or blame – for Ed Sheeran, as this song was the young Sheeran's epiphany.
Sheeran was 11 when, by his own account, he saw the clip for Cannonball "at about four o'clock in the morning, just this dude's mouth singing, and it turned out to be Cannonball."
Although very young Sheehan was already on a path in music but his tastes were largely, and understandably, shaped by his parents' albums: Dylan's The Times They Are A-Changin', Clapton's Unplugged, Joni Mitchell's Blue, Planxty and Van Morrison.
"My dad's never been into rock music," Sheeran told Melbourne's Age in 2012. "We've never had a Queen CD in the house."
But the young Sheeran was smitten by the straightforward intensity of Cannonball and the next day he went out and bought Rice's O album. He fell in love with the track Volcano also: "I couldn't get past that song. It was the intimacy and the way he conveyed emotions."
He would travel to Dublin (with his father) to see Rice perform and was blown away by the older man's ability to command a crowd for two hours with just his songs and a guitar.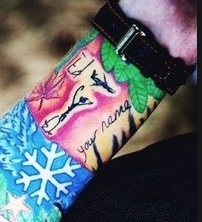 He met Rice afterwards who proved to be generous with his time and tried to chat to the kid . . . and he drew Sheeran a picture, it was of Ed with a plane flying over his head.
Sheeran would later have it made into a tattoo on his arm.
Over the years since Sheeran has always spoken of Rice as an important musician, even when his tastes broadened, and Rice – whose O album was a very small seller at the time of Sheeran encountering it – has returned the compliment.
Interestingly also, Rice's first two studio albums went by single letter titles – O and 9 – and Sheeran's were +, x and ÷ (aka Plus, Multiply and Divide). His 2012 box set of his five pre-fame indie release EPs was . . . 5.
For more one-offs, oddities and songs with an interesting backstory go to From the Vaults.