Graham Reid | | <1 min read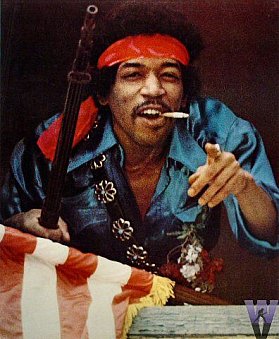 Not only can we not tell you the date on this Jimi Hendrix cover of a Dylan song off his John Wesley Harding album but have no idea of any other details on it.
It is known Hendrix recorded Drifter's Escape (maybe this version, maybe not) in May 1970 around the time he was working through Dolly Dagger, Freedom and others songs (including his own ballad Drifting which appeared on the posthumous Cry of Love).
But what we hear on this sounds like a studio multi-track with some voices from the production booth and laughter when things fall apart.
It's just an oddity which came Elsewhere's way along with a bunch of other studio jams, some of which anticipate various pieces . . . like a bluesy version of Drifting.
We post it because we can.
For more oddities, one-offs or songs with an interesting backstory stay tuned to From the Vaults.