Graham Reid | | <1 min read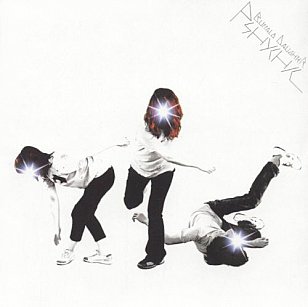 Sometimes the less you know about the musicians the more you can just accept the music for what it is.
Like this 11 minute meltdown of minimalism, German prog-rock and Hawkwind-like space-rock.
If those are acceptable sonic reference points it might then come as a surprise to learn that Buffalo Daughter are three Japanese women with half a dozen albums to their name and that they were on the Beastie Boys Grand Royal label until it folded in 2001 then were picked up by Emperor Norton in the US (soundtracks for Lost in Translation and The Virgin Suicides, the latter by Air).
They've been around since '93 and this track comes from their Pshychic album.
On other tracks there are processed vocals and samples but that motorik beat just keeps driving through.
They've had male drummers and sometimes have just been a three-piece with whoever he is, but they remain true to the Can/minimalism ethos and are still fascinating.
But this track is a real standout from an excellent album which saw them part company with the eclectic left-field pop culture they came from in Shibuya (among them Cibo Matto, Cornelius and Pizzicato Five, all of whom made greater impact in the West.
Buffalo Daughter deserved to find a bigger spot than they have.
For more one-off or unusual songs with an interesting backstory see From the Vaults.