Graham Reid | | <1 min read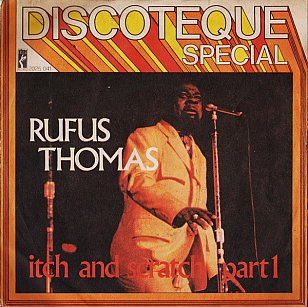 One of the most natural funk artists this side of James Brown, Rufus Thomas struck gold with Walking the Dog and Do the Funky Chicken in the Sixties, but this song from just a little later captured him as a dance-floor filler with a Stax song which failed to chart.
But it went on to be much sampled and he epitomised a specific Memphis sound at the time.
He was also an unashamed entertainer (he'd started as a child and recorded novelty songs) and was the father of the great Carla Thomas.
But this sliver of classic soul-funk out of Stax is worth reclaiming from the vaults.
For more one-off or unusual songs with an interesting backstory see From the Vaults.