Graham Reid | | 1 min read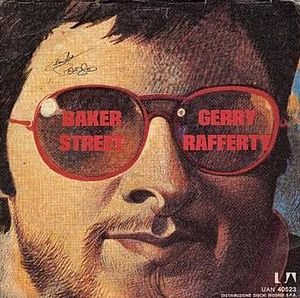 There are so many urban myths surrounding the distinctive saxophone solo by Raphael Ravenscroft on Gerry Rafferty's global hit Baker Street we should get them out of the way . . . before picking up this slightly more interesting thread.
It has long been said that session musician Ravenscroft (who died in 2014) got just a nominal payment for the riff which made the song so distinctive. In fact he told a BBC show not long before his death that he'd only been paid union rate (£27.50) for the session.
And legend had it the cheque bounced.
This may or may not have been true: the former probably true because was a session player, who continued to work with Rafferty, picture above and who died in 2011, on subsequent albums even after Rafferty was coining it in from Baker Street royalties.
As to the latter about the rubber cheque?
Think what you like.
But then there was the other suggestion – again from Ravenscroft – that he had made up the distinctive solo . . . although others said, Rafferty among them, that Rafferty had already recorded a guide guitar melody along the same lines, although he (Rafferty) thought it should be sung.
Demos confirm Rafferty's version of the story. He had the melody which Ravenscroft played. And played so well.
What is more interesting in this world of he said/he said and questions of originality – and let's not get into how Rafferty's song in Stealer's Wheel Stuck in the Middle With You is Dylan by another name – is just where the original melody came from.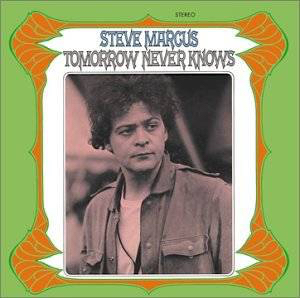 Neither Rafferty, nor Ravenscroft, it seems.
With little digging at all you can hear an uncannily similar melodic line and tone in the track Half a Heart played by saxophonist Steve Marcus.
It appeared on his really out-there jazz-rock album Tomorrow Never Knows which opens with his treatment of the Byrds' Eight Miles High, which was based on a phrase from John Coltrane so . . .
The story of who did what first, or when, or what is original and what is new . . .
That's a never-ending – and sometimes disputed – story.
Steve Marcus' recommended album Tomorrow Never Knows is on Spotify here. Buckle up dream babies!
For more oddities, one-offs or songs with an interesting backstory check the massive back-catalogue at From the Vaults.