Graham Reid | | 1 min read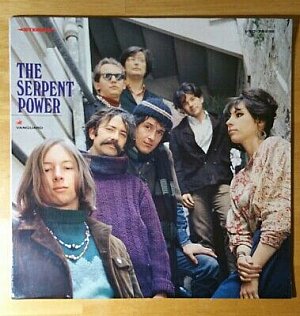 The cover of their sole album in 1967 on the Vanguard label told part of the story: psychedelic Californians with a female vocalist in the line-up.
That much is clear, but the music added to much more to the Jefferson Airplane reference point.
Songwriter-guitarist David Meltzer was a poet around San Francisco and his wife Tina was the singer. But then add in organ player John Payne alongside Jean-Paul Pickens on electric banjo and the stylistic edges begin to blur.
Lead guitarist Danny Ellis and bassist David Stenson (sometimes spelled Stensen) had played with the Grass Roots and on Lovin' Spoonful sessions.
Everyone could play well, they got into the game just before the hippy thing coagulated around them, Sam Charters who was A&R for Vanguard caught their act when he brought Country Joe and the Fish to town, got them signed and their psychedelic folk-rock sound with elements of raga-rock, a touch of Doors-like organ and drone was quite unique.
Their self-titled album was picked by Rolling Stone as one of the 50 best albums of 1967 (and that was a helluva year for albums) and . . .
And that was it.
The album didn't sell, Tina quit the band – as did Stenson and Ellis – shortly after its release, and so the very promising and belatedly acclaimed Serpent Power never recorded again.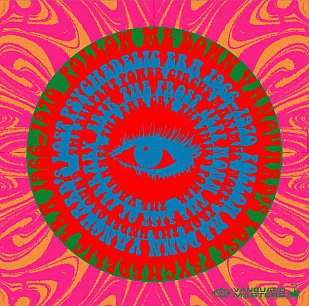 Just the one album which is now considered a psych-rock classic of its period (of its year, more correctly) and as far as we can tell not available on Spotify or Apple iTunes.
Every now and again a track will appear on a psychedelic compilation.
This 13 minute head-trip came from the 2014 Ace album Follow Me Down; Vanguard's Lost Psychedelic Era 1966-1970 which is worth seeking out.
For more oddities, one-offs or songs with an interesting backstory check the massive back-catalogue at From the Vaults.