Graham Reid | | 1 min read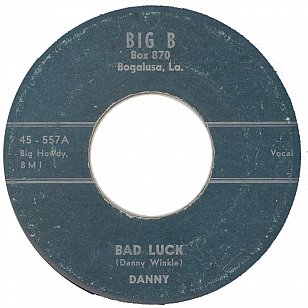 The line "if it wasn't for bad luck I wouldn't have no luck at all" (and its minor variants) has been a staple in the blues . . . but here country singer Danny Winkle from around Biloxi, Mississippi – who just went by "Danny" on his two singles – pulled it into his stab at kind of rockabilly r'n'b, complete with Sun Records-style echo.
He'd held down a residency at the Copa Lounge in Biloxi and it seems he was heard by Hack Kennedy of the Big Howdy record label who produced this single.
In the liner notes to the excellent compilation Rockabillies, Hillbillies and Honky Tonkers from Mississippi and Louisiana; The Big Howdy Recording Company Story (Stomp Time, 2018) compiler Dave Travis tells us the song sold well locally.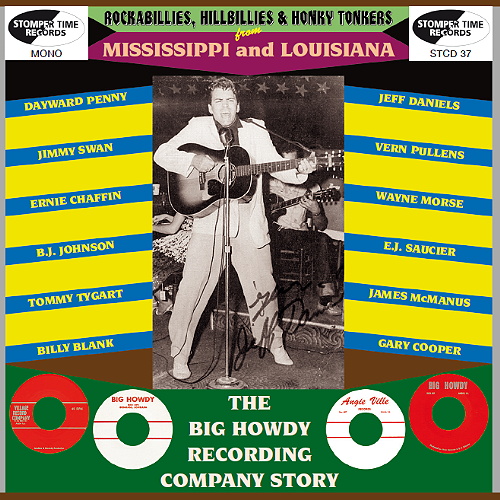 Enough for Kennedy to record a second single Don't Fall in Love b/w The Girl at Johnny's.
But after that, Travis writes with finality: "Danny's music career after that has not yet come to light".
Still, sometimes a one-off is better than none-at-all.
So be it with Danny Winkle who we resurrect briefly and then consign to the vaults again.
Very good compilation, incidentally.
For more oddities, one-offs or songs with an interesting backstory check the massive back-catalogue at From the Vaults.