Graham Reid | | <1 min read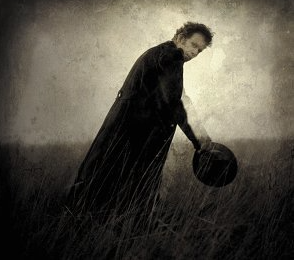 One of Tom Waits' most eerie yet surprisingly popular songs is What's He Building? which appeared on his very successful Mule Variations album.
It possesses a spooky sound design entirely in keeping with the disturbing theme.
A curious neighbour – and, by seduction, the listener – speculates about the odd nocturnal activities of the man next door: "He has no friends and his lawn's dying … what's he building in there?"

Tellingly, Waits – largely shut off from the media since his marriage to Kathleen Brennan in 1980 – saw it another way.
He said it was about intrusiveness and people's presumption they have the right to know all about their neighbours.
Mind your own business.
For more oddities, one-offs or songs with an interesting backstory check the massive back-catalogue at From the Vaults.