Graham Reid | | 1 min read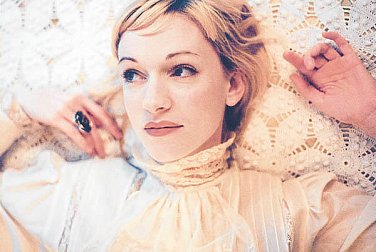 For centuries a wide strain of folk music existed without the appellation "drone folk", a convenience label which seemed to emerge some time in the Nineties.
There was always an element of drone in many aspects of British folk, notably Celtic music where the pipes/bagpipes or hurdy-gurdy created an effect not dissimilar to that of a tanpura in Indian music.
Folk artists such as Davy Graham and the young Bob Dylan (think Masters of War) used the idea of the drone, and it entered pop-rock through the Kinks' See My Friends in '65 (inspired by a stop-off in India after a tour) and the Beatles' Norwegian Wood later that year.
The Beatles' being enamored with Indian instruments and sounds lead to Tomorrow Never Knows and Harrison's Love You To (on Revolver in '66) and Harrison's Within You Without You (on Sgt Pepper in '67) where he used a Western orchestra and Indian ensemble for a song he wrote on harmonium, an instrument popular in British folk circles.
So when it came to a 40thanniversary tribute album to Sgt Pepper, the interpretation of Harrison's Within You Without You fell to . . .
Surprisingly enough, the American singer-songwriter Stephanie Dosen who came from an ambient techno background, was signed to the Bella Union label run by Simon Raymonde (of Scotland's Cocteau Twins) and who would subsequently sing with Massive Attack and the Chemical Brothers.
But for the Harrison song she was firmly in the drone folk (or folktronica, if you will) for this ethereal version . . . which also explains why Raymonde signed her to his label.
For more oddities, one-offs or songs with an interesting backstory check the massive back-catalogue at From the Vaults.