Graham Reid | | <1 min read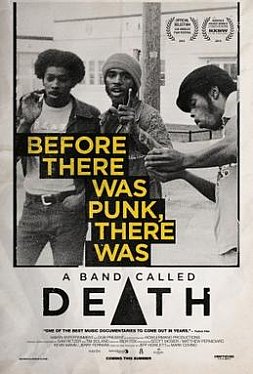 Until the 2012 doco A Band Called Death, few outside of Detroit had heard much about Death, the three brothers Hackney who formed a funk band but then, influenced by rock music, turned into a serious, proto-punk rock band inspired by the politics of the late Sixties/early Seventies (which was very volatile, especially in Detroit and Chicago).
They stumbled at the first hurdle, the band's name which the oldest brother David refused to change, and so their sole recording at the time was this single which was only pressed as 500 copies on their own label and it, and Death, all but disappeared into rumour shortly after.
The success of the film saw a revival of interest and albums were released from their early Seventies sessions, more than a decade after the death of David.
One of the few all-black rock bands in the post-Hendrix era, Death deserved to be more than a footnote, and the belated rediscovery of this song and the documentary ensured they didn't.
For more one-offs, oddities or songs with an interesting backstory see From the Vaults.