Graham Reid | | <1 min read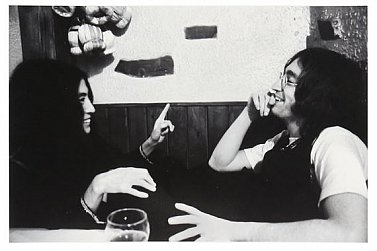 This 10 minute version of the John Lennon's Revolution ended up being cut up into the acoustic version of Revolution on The White Album and some of the last part became part of the sonic tapestry of Revolution 9.
Whether it would have worked as it stands here on that album is open to debate, but it certainly would have pushed the boundaries of tolerance for some.
An interesting recording technique for some of it too.
"John decided he would feel more comfortable on the floor," said recording engineer Brian Gibson, "so I had to rig up a microphone which would be suspended on a boom above his mouth. It struck me as somewhat odd, a little eccentric, but they were always looking for a different sound; something new."
Indeed.
.
For more oddities, one-offs or songs with an interesting backstory check the massive back-catalogue at From the Vaults.