Graham Reid | | <1 min read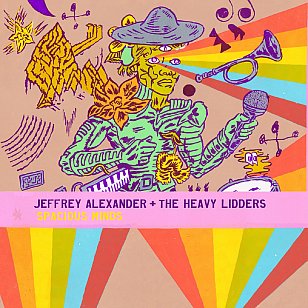 The name of the band, the album title and the blitzed-out artwork are the clues: psychedelic music lives here, starting with a 36 minute, leisurely exploration of Grateful Dead's Dark Star.
This mostly instrumental, live album from Philadelphia's Alexander and his latest musical companions was recorded on a sunny afternoon in New Jersey and as it unfurls it is quietly transporting, often gravity-defying and unanchored (which is why we have it in our Further Outwhere pages).
Much like you would be if you had self-medicated in preparation.
This is music which meanders towards a possible destination so you don't come here for songs so much as for "the vibe of the thing".
Just turn off your mind, relax and float off on a pillow of winds in your Sequoia Seed Escape Pod.
C'mon, you know you want to.
You've never heard of these people?
No matter, here's a sample track from your ol' pal.
First one's free.
.
You can hear and buy this album at bandcamp here