Graham Reid | | <1 min read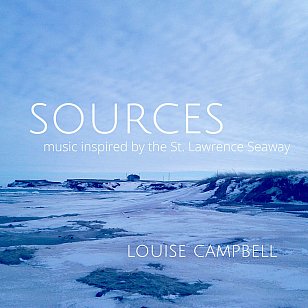 Another for our Further Outwhere pages is this evocative collection of pieces for clarinet and electronics by a composer-performer and inter-disciplinary artist from Montreal.
These soundscapes are inspired by the St Lawrence Seaway.
As you might guess from hearing the four lengthy pieces on this debut release (the other five are brief evocations of birdcalls), this music has been used for an installation.
Very much immersive music but with an ambient quality which works as well in the indoor living room as the outdoor installation area.
There are slow tidal shifts and atmospheres here (Songbird) and something more present in the minimalist repetitions which open and reappear at the midpoint of the 10 minute Playing Guitar Gear.
The major piece is the 33 minute People of the Sea which is for deep immersion and meditation.
As we sometimes acknowledge, music like this is probably not for everybody but to these ears it is quite transporting. You can learn more about the installation and cultural meditation practices here.
.
You can hear and buy this album at bandcamp here