Graham Reid | | <1 min read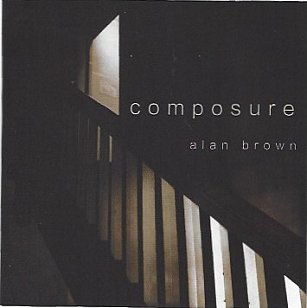 This very welcome release is another installment from improvised ambient sessions recorded on a Steinway by pianist Brown in the concert chamber of the Auckland Town Hall in August 2014.
The first pieces released from that day appeared as Silent Observer in 2015 and at the time Elsewhere had very positive things to say, among them that we'd like to hear more from those hours of reflective thoughtfulness and spacious playing.
Wish granted.
Again Brown uses the piano improvs as the sonic bed and seduction but also adds other sympathetic elements including barely-there vocal samples and ambient sound from the tunnels on North Head on Anybody There? and very discreet synths as aural washes evoking gentle breezes or ethereal space-wind sounds.
Those Steinway notes hang suspended in the still air with long delays (enhanced by the production) and as before this is a collection of 12 pieces designed to create a sense of thoughtful rest and ease while also allowing the mind to create its own images.
Or enjoy the lack of them.
Lay down all thoughts, surrender to the . . .
.
These Further Outwhere pages are dedicated to sounds beyond songs, ideas outside the obvious, possibiltiies far from pop. Start the challenge here.