Graham Reid | | 1 min read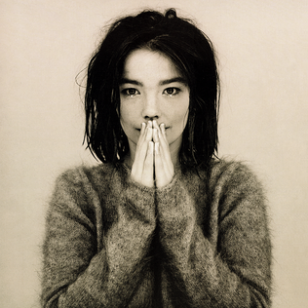 This album from '93 remains one of the most extraordinary debut albums of the past 30 years, where Bjork announced herself as a singular talent outside of the Sugarcubes which had fallen apart the previous year.
It wasn't actually her solo debut (there'd been one as far back as '77 in Iceland when she was about 12) but this is where her journey really started, in the company of producer Nellee Hooper and the production was so starling there were artists lining up to remix.
The album remains innovative – you could make a comparison with Lorde's studio work which also bridges electro-pop and is fronted by a voice which changes shape and intensity – and yet wasn't so far out it didn't spring hits like Human Nature, Violently Happy, Big Time Sensuality, Venus as a Boy . . .
And Come to Me is simply beguiling.
Hers was a voice which stood beyond pop and in the following decades she would continue to push herself further and further into art music rather than go back to pop.
Yet Debut still sounds terrific and just far enough out there to keep drawing you back repeatedly.

We bring it to attention here because the reissued vinyl edition (with download) is now available for just $25 at JB Hi-Fi stores here.
Another one for your steadily expanding record collection.
For other recommended vinyl albums at a budget price see here.