Graham Reid | | 1 min read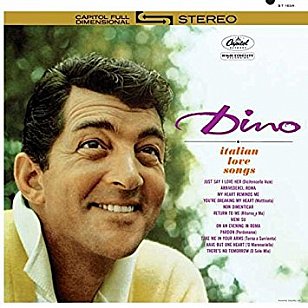 The fact is that every home should have a Dean Martin album or two, and those with a sense of humour will go for one in a really stupid cover (like this).

Dean Martin was, as we have mentioned previously, profligate with his gifts and never really felt the need to stretch himself or prove anything to anyone.

He would walk into a studio or onto a movie set, do his bit and then go the golf course.

That said, he brought a kind of cool loucheness to many of the movies and the warmth of his voice carried even the weakest material.

But for this album he was right on home territory with ample orchestration and backing singers to tug the heartstrings even further as his vocals slid around the melody like rich ruby wine in a warm glass.

Dino did everything with ease . . . and at his best he sounds like it was all effortless. And it was.


We mention this album because it is out on vinyl and is another to add to your expanding and diverse record collection . . . and this one is for Sunday morning or after 11pm.

And it is just $25 at JB Hi-Fi stores here.