Graham Reid | | 1 min read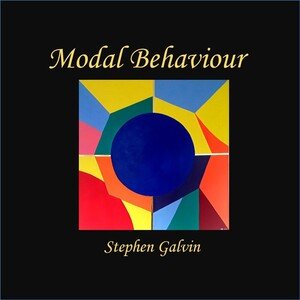 Guitarist, singer and educator Stephen Galvin runs Auckland's ABC Studios and freely admits that this album is a showcase for himself and the many excellent musicians who appear on it.
Among them are longtime jazz saxophonist Paul Nairn, percussion player Miguel Fuentes, trumpeter James Guildford-Smith, keyboard player Phil Hornblow, bassist Paul Mouncey and drummer Jacob Randall.
My guess is – aside from the leader and the familiar names of Nairn and Fuentes – that some of these players have come through the ABC courses for this album, recorded in Wellington with producer David Feehan.
This is admirable but does make for an unusually genre-diverse collection (bop to funk, Latin sounds and edgy experimental guitar passages) where the tunes and songs are interpolated by brief, radio-like introductions.
For example Galvin says "from our Parnell studio, a tune called . . . Woody Would" and away we go into a swinging, pop-length slice of bebop featuring Galvin on fluid guitar, saxophonist Andre Paris and trumpeter Ben Hunt.
Then afterwards, "that was Woody Would. Here's a tune called I've Been Searching, in a blues style" and we are into a standard blues which isn't quite as deep and emotional as the references in the liner notes suggest (Peter Green, John Mayall, T-Bone Walker).
There are some interesting tracks here, notably the brooding Free Gina with Middle Eastern allusions, a slippery but grounding bass, and clever solos by Paris and Galvin.
Lydia is sound slice of jazz-pop which develops effortlessly from a few simple heads into radio-friendly fusion.
So not quite an album as we know it (before the final track Free Palestine Galvin thanks you for listening).
More a calling card for these players and the ABC Studio perhaps?
.
This album which comes in an informative gatefold CD option is available through the ABC Studio website here