Graham Reid | | <1 min read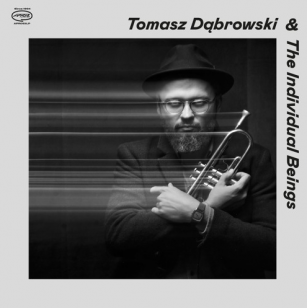 Albums by the late Polish trumpeter/composer Tomasz Stanko have long been among Elsewhere's favourite jazz releases (we interviewed him in 2009 also), as have been albums by his group, Marcin Wasilewski Trio.
That trio paid tribute to Stanko on their recent En Attendant album and now this trumpeter (also Polish and who was lent one of Stanko's trumpets for this project by the family) also acknowledges the master.
Stanko's work was wide-ranging from free jazz in the Sixties through influences from European folk, Ornette Coleman, Cecil Taylor (in whose band he played in the Eighties) and Miles Davis' mid-late Sixties period to some beautifully measured ballads on his more recent ECM albums.
That gives the acclaimed Dabrowski and ensemble plenty of scope to explore, heard here in the almost abstract expressionism of Sandy, the pointillistic Queen of Mondays (which allows saxophonist Frederik Lundin generous space) to the spare ballad Troll and the studied group playing on In Transit.
The beautifully understated Short Gesture is the most emotionally moving piece here, gently referencing both Stanko and that measured period of Davis in the Sixties before he spun off into Bitches Brew.
Citing many of the same influences as his friend Stanko means Dabrowski intuitively understands Stanko's thinking. Yet this is not only a respectful genuflection but a strong individual/Individuel statement in Dabrowski's extensive catalogue.
Well worth exploring.
.
You can hear and buy this album at bandcamp here