Graham Reid | | <1 min read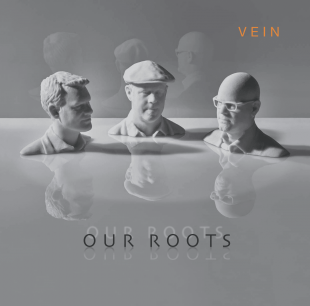 Here's something for those who enjoy that music which falls between classical and jazz as this Swiss trio of pianist Michael Arbenz, his brother/drummer Florian Arbenz and bassist Thomas Lahs brings improvisation to their influences from European chamber music.
And punch in This Is Beat-O-Vein which spins off from Beethoven's 5thSymphony.
Many decades ago the pianist Jacques Loussier made his international reputation playing jazz variations on Bach but Vein sometimes take a more muscular route as they reconstruct a Mozart aria, a piece from Stravinsky's Firebird Suite and Mussorgsky's Pictures at an Exhibition.
There's also a playful quality at work (the rhythmic angularity and punctuations Florian brings to Restless), The Lovely Image is a lean, reflective ballad and Betting Angel is a front parlour classical-cum-jazz piece with Lahs' arco playing.
Since the late Loussier's popular heyday – frighteningly that was some 60 years ago now – this kind of cross-genre territory has been much explored but this acclaimed trio (admired in both spheres) have a delightfully inclusive approach.
Although this will doubtless appeal more the listeners who are into contemporary jazz.
.
You can hear and buy this album at bandcamp here.