Graham Reid | | <1 min read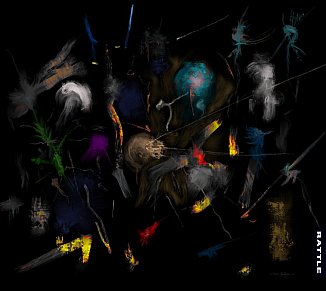 The name of this group lead by Christchurch pianist Darren Pickering is accurate because here are sometimes small worlds of quiet, intimately detailed pieces for quartet (guitarist Mitch Dwyer, bassist Peter Fleming and drummer Mitch Thomas) which open with the very inviting and understated Simple Ballad.
It's an elegance revisited later on In the Know(ere) and the length, exploratory Ixtapa which becomes increasingly strident over a repeated piano phrase, more turbulent drumming and fleet-fingered Dwyer pushing it into carefully considered jazz-rock.
Where Small Worlds parts company with mainstream quartet recordings is the use of modular synthesiser to extend the vocabulary of his playing and what Pickering brings from his work outside the group on albums for Pacific Heights, Cairo Knife Fight Julia Deans and others more familiar to non-jazz audiences.
Some of that is present in Standing which again allows Dwyer to step forward.
From its polite opener, Volume One is a well curated journey into small but interesting worlds which reward repeat listening and set them up for a welcome second volume.
Turn down the lights for Estonia and the moody and uneasy Klazmus near the end.
.
You can hear and buy this album at bandcamp here.