Graham Reid | | 1 min read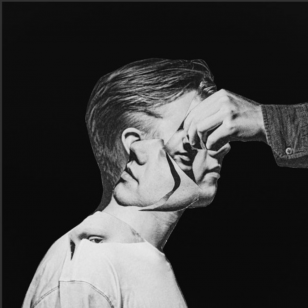 By chance I had heard of this young pianist from Iceland whose name was mentioned in a conversation last year in Stockholm when learning about Sweden's late pianist Esbjörn Svensson (whom I hadn't heard of).
I remembered because – preconceptions abound here – I hadn't thought someone from Iceland would be called "Benjamin".
So when this debut album came to my attention, eventually a small light went off.
Recorded in Sigur Ros' studio with drummer Veslemøy Narvesen and acoustic bass player Andreas Solheim, Benjamin Gisli Einarsson (to give him his full name) is one of those pianists who allows space to speak for itself like Alan Broadbent, Bill Evans (who he speaks of as being an influence), Svensson and a few of the more spare ECM artists.
Unlike some of those ECM players and more akin to Broadbent and Evans, there are flourishes of romanticism in his melodies alongside the delicate, sometimes minimal touch.
Interestingly too, the remarkable Carla Bley – now 87 and still playing – is a touchstone in the lovely, thoughtful For Carla and their interpretation of her meditative, mid-Sixties composition Ida Lupino, here with an introduction as soft as snowfall.
Elsewhere are equally beautiful, understated pieces (Simba, the eerie and almost introverted It Will Be Alright with singing saw) and the only real uptempo and swinging piece here, the appropriately entitled Gospel Song for Andy.
This is an especially promising debut from a young trio which has found solid ground to stand on and although this is short – just 35 minutes – you get a very clear sense that they are in for the long haul.
Recommended.
.
You can hear and buy this album at bandcamp here