Graham Reid | | <1 min read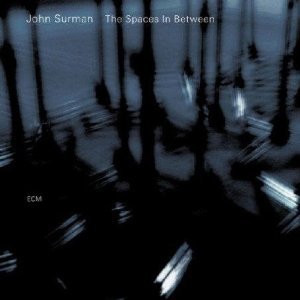 British saxophonist Surman's career has been a pleasure to follow: right from early ECM albums such as Upon Reflection ('79), The Amazing Adventures of Simon Simon ('81) and, especially, Private City in '87 (on all of which he played synthesizers as well as bass clarinet in addition to various saxes).
Over the decades he has also worked with guitarist Terje Rypdal, in a jazz quartet setting, with John Warren's Brass Project, and latterly with the string quartet here -- which first appeared on his Coruscating album six years ago.
While not simply repeating the Coruscating formula, Surman and the strings once again address that area betweeen jazz and classical music which many others on the ECM New Series imprint have explored so profitably.
Call it "chamber-jazz" if you will (a label that neither does justice to this album, nor the parameters of each style), but this music has a poise offset by the emotionalism of Surman's earthy tones.
Recorded in a monastery in Austria, the resonant sound has a depth and distance to it which enhances the whole project.
From what sounds like Elizabethan court music to sprightly pastoral ballads, and into classically-framed European jazz, this is a sheer delight.