Graham Reid | | <1 min read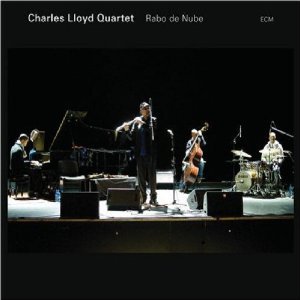 The rehabilitation and resurrection of saxophonist Lloyd is outlined elsewhere at Elsewhere (see tag) but in brief it goes like this: he made huge selling album in the late 60s which was embraced by hip hippies, accusations of "sell out" from jazzers followed, the wounded Lloyd retreated from the public gaze, then slowly reappeared via ECM in the late 80s with a series of superb albums.
For this one -- with the fiery young pianist Jason Moran -- the 70-year old Lloyd extends his contract even further into a more free style although melody has always been at the heart of whatever he does.
So even though he -- and the other players -- may embark on disjunctive playing you know they will return to the emotional core soon enough.
These are mostly long and exploratory pieces (about 12-13 minutes on average) recorded live in 2007 so there are journeys undertaken -- but whether on tenor or alto flute, Lloyd is always the welcome helmsman.