Graham Reid | | <1 min read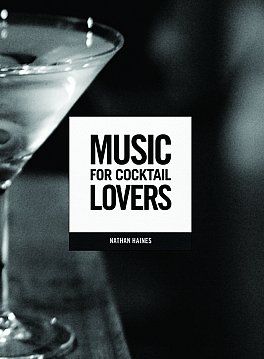 Don't let the title fool you, this isn't some hipper-than-thou collection knocked off for a ready market of cool people.
Nope, what is here is a very classy and beautifully realised collection of listenable jazz which errs to the unfamiliar and is delivered by an excellent band under the eye of producer Nathan Haines.
Haines plays flute, some keyboards and sax (but isn't on every track) and also on hand are his brother Joel (guitars and ukulele on chipper International Flight which makes you want to grab your Pan Am bag), keyboard player Kevin Field, drummer Mickey Ututaonga, bassist Oliver Holland and Karika Turua, a small string section, Kim Paterson on trumpet . . .
The material shifts from the cool-mood opener Cocktails (from The Thomas Crown Affair apparently) through the terrific Give It Away and a wonderful version of Ahmad Jamal's Poinciana (the two standouts), the breezy Brazil (the great Xavier Cugat in da house!), the beats-driven Pont Des Arts, an adaptation of Joni Mitchell's Court & Spark . . .
So no, this isn't just generic jazz under a marketable title for the indiscriminate: this is a very fine collection played by some of our finest talents.
From acoustic jazz to funky house, this one covers a lot of ground with great confidence and taste.
Recommended.