Graham Reid | | <1 min read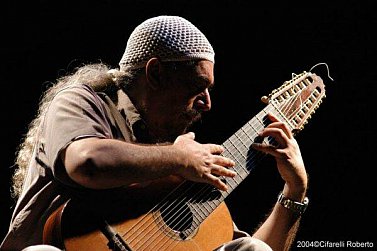 Some time in 1996 I did a phone interview with the guitarist Egberto Gismonti in advance of him appearing at an Arts Festival in Wellington which, for reasons of language and a poor connection, just didn't work out. There was no decent way to salvage the piece but then a thought occured.
I contacted comic artist Dylan Horrocks whose work I had long admired and gave him the outline of what had happened.
He came up with this excellent strip which I share with you here.
Many thanks to Dylan for allowing me to reproduce it again. Check his website. You'll be very impressed.