Graham Reid | | 5 min read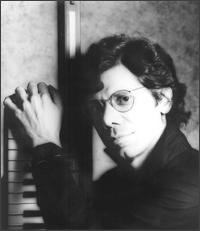 After the long drought came the flood: just 10 days on from Herbie Hancock's Auckland concert in early 2007 came that by Chick Corea, a keyboard player whose jazz career is equally long and diverse. For jazz lovers used to years between international artists of this calibre, these musicians connect to two great periods in jazz: Corea replaced Hancock in Miles Davis' great late 60s quintet; and both had high profile careers during the jazz fusion era of the 70s and 80s, Corea with the very popular Return to Forever.
But where Hancock (with whom Corea has played acclaimed acoustic duets) enjoyed cross-over success with Rockit in 83 -- the first mainstream hit and video to bring turntable scratching into the wider culture -- Corea remained a jazzman. And one with an exceptional reach.
On the phone from his Florida home Corea, now 65, outlines some of his recent projects: he's recorded three trio albums with different line-ups of young players for a proposed five CD set; what he calls his "Spanish group" Touchstone has been playing live again; the Electrik Band which he formed in 86 after the demise of Return To Forever still tours; he is out with his old friend and vibes player bassist Gary Burton, an association which goes back to 1971; he's collaborating with the banjo player Bela Fleck; still composes in the classical idiom; there are solo concerts . . .
In the long list he neglects to mention his recent return to fusion with the album Ultimate Adventure which won a 2006 Grammy.
It's tempting to ask whether in the midst of the creative energy he gets time off.
"My wife and I sometimes go to movies or a restaurant, or go swimming. I saw [vocalist] Bobby McFerrin's Voicestra group recently and that was very good. And they invited me to sit in, so . . ."
So a night off is like going to work?
Corea laughs, but it is a rare one in this earnest conversation. His answers are concise and clear, he reserves longer comments for a digression into Scientology which he has studied since 71.
Born in Massachusetts, Corea began playing piano at age six and picked up drums two years later. Influenced by the bebop records of Charlie Parker and Dizzy Gillespie he heard his supportive parents play, he became immersed in jazz, studied classical composition and played clubs in Boston. He moved to New York where he joined high profile bands lead by trumpeter Blue Mitchell and flautist Herbie Mann.
As his reputation grew he came to the attention of Miles Davis: Corea joined his band in 68 for the innovative albums Jack Johnson, Filles de Kilimanjaro, In A Silent Way and Bitches Brew.
During this period he also explored the outer reaches of improvisation with the group Circle whose live album Paris-Concert (with avant-garde saxophonist Anthony Braxton) was a landmark of free jazz. But Corea abruptly abandoned the style at the end of 71 saying the music wasn't connecting with an audience.
"There was a particular zone of improvisation I found with [bassist] Dave Holland that was quite exciting, and the most exciting form of music to pull off is completely free improvisation. Circle explored a lot of different sounds -- mostly a-rhythmic and atonal --but as wonderful an experience as it was, it was limited in its ability to reach an audience. The music was difficult to digest. That's why the first Return To Forever album right after that is based on the dance rhythms of Brazil.
"If music doesn't have a rhythm to it for too long it doesn't communicate as well."
Return To Forever proved a showcase for new talent also: Corea introduced percussionist Airto Moreira, singer Flora Purim, bassist Stanley Clarke, violinist Jean-Luc Ponty and guitarist Al Di Meola to a global audience.
"In retrospect the thing that was different with Return To Forever was that there was a lot of composition to the music. Our music was also upbeat and melodic, and a lot of fun."
The band went through a number of line-up changes, the music becoming increasing clogged with strings and horns, and it finally disbanded in the late 70s. Since then Corea has been a player without portfolio, pursuing whatever musical ideas he sees fit.
It was during the admittedly demanding Circle period that Corea discovered Scientology which he credits with making him want to make music that was human and would connect with people. He thanked Scientology founder L. Ron Hubbard on album sleeves and brought Scientology into his personal and musical life, not always to the pleasure of band members. Many balked at the rigorous discipline and self-criticism Corea would insist on.
But Corea has remained true to Scientology: that recent Grammy-grabbing album was based on a Hubbard novel; and he is one of the few practitioners to reach the highest level. He credits it with helping him focus, in his life and his music.
"It is an applied philosophy and for me it was a direct connection to humanism and the human side of life, because it easy to grow up and stay connected completely to the mechanical part of life.
"Studying Scientology was a way of me rekindling my own knowledge of who I am and what I am doing, and how to improve myself and help others.
"I was giving a workshop the other day and was trying to explain the word 'aesthetics'. The first definition in most dictionaries talks about 'a branch of philosophy' and as soon as you say 'philosophy' people start going to sleep.
"But the third definition in this particular dictionary read, 'anything that is pleasing'. That's a wonderful way to describe to someone that when something pleases them, then to them it is aesthetic, has some kind of beauty.
"What that leads towards is the idea that the individual creates the beauty in what he sees or hears.
"When I play for people and it pleases them and they hear something beautiful in it, then I'm fulfilled."
Chick Corea reviewed, Auckland May 2007
In its purest form, music refers to nothing outside of itself: it may evoke moods or images and conjure up sensations, but they will be within the individual listener.
And it's a fair bet that during this solo concert by the legendary jazz pianist Chick Corea, each audience member was taken to some place personal as Corea improvised melodies from the bare bones of source material.
To an appreciably smaller and noticeably younger audience than that for Herbie Hancock recently, the casually-dressed Corea adopted an informal attitude, chatted easily, and set a mood of inclusiveness.
His improvised opener was a showcase: initially a light ballad, but then embellished by ripples, cascading runs down the keyboard and fancy filigrees before his left hand found darker tones to explore.
If there was a criticism of the concert it was that Corea was sometimes too rich: his treatment of Gershwin's Someone To Watch Over Me and Thelonious Monk's 'Round Midnight (the latter possessing little of its composer's fractured, percussive style) were washed in melodic flourishes.
The second half provided the highlights: his romantic treatment of two preludes by the classical composer Scriabin; and a bracket of originals -- under the banner of children's songs -- which began with an elegantly minimal song, moved through playful and increasingly elaborate pieces, and ended with two skittishly energetic songs which brought many in the audience to their feet.
At this point the concert ended and the affable Corea thanked the crowd -- but said he'd return after a break for those who cared to stay. Most did and were treated to his interpretations of Sweet and Low, Bill Evans' Waltz For Debbie and a muscular, sometimes barely recognisable account of his most famous piece Spain.
If there was no one moment in this exceptional concert which made you think "genius" it was because Corea provided it with such consistency you were often too in awe -- or in your own reverie -- to consider it.