Graham Reid | | 3 min read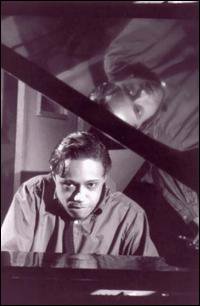 When I was at school, my dad wasn't concerned about what marks I got. All he wanted to know was, 'Where were you in the class?'
He figured while 82 per cent sounds impressive, if everyone else got in the 90s then you were in the bottom. That isn't quite so impressive. The only thing worth knowing was the comparison.
Well, comparisons are odious but inevitable. However points of comparison change.
Let's cite an obvious example: Beatles albums. For decades the critical consensus elevated Revolver over the sprawling, unfocused White Album. Yet lately -- after the 40th anniversary of its release -- people are starting to see that double White Album for what it was: four diverse people of different interests making individual and group statements.
Now, instead of discussions about what a great single album it might have made, people accept it simply for what it was. As McCartney said in The Anthology, "Shut up, it's the Beatles' White Album for God's sake".
He's right. Why compare? Just hear it for what it was, and is: a terrific album.
There are many jazz musicians whose recorded work will always be measured against their best moments. Pianist Horace Silver – like Dave Brubeck with Time Out – most often finds his work assessed against his seminal 1964 album, Song for My Father.
Well, in the Blue Note reissue programme there's an excellent Silver album from a few years before Song For My Father.
Blowin' the Blues Away, recorded 50 years ago in August-September 1959, which came after he left the Jazz Messengers in the mid 50s, the group he and drummer Art Blakey co-founded and which laid the template for hard bop.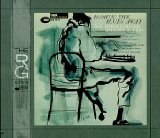 Silver was now out on his own with astutely chosen sidemen who, on the Blowin' date, included trumpeter Blue Mitchell and tenor player Junior Cook, both of whom shared Silver's love for a direct, unadorned melodic attack on the tougher tunes and an elegant refinement on the ballads.
Silver is an interesting character. Born in 1928 and the son of a Portuguese father from the Cape Verde islands and an Irish/Afro-American mother, he moved from the cool school to bebop but had within him a huge repository of music: gospel from his mother; Portuguese music from his father; the blues he listened to as a teenager; and the jazz saxophone sound of Lester Young.
Silver started on sax but moved to piano and he hit the keyboard hard, an attribute which would come in handy when playing alongside the formidable attack of Blakey, who would cannon around his kit and drive the Jazz Messengers band.
In the 50s, Silver also played with Miles Davis, gave Blue Note hits (notably Sister Sadie, Finger Poppin' and The Preacher which were released as singles), and on Song for My Father he returned to the Portuguese music he'd heard as child and melded it with hard funky bop.
Yet while he played solidly, he could also craft a ballad as beautiful as Peace, which has become a jazz standard and is the centre-piece on Blowin' the Blues Away.
Peace is a remarkable ballad, imbued with melancholy grace -- which explains why it has become so popular, although others tend to take at in a more up-tempo pace than Silver's quiet and considered original version on Blowin' the Blues Away.
The album also features Baghdad Blues with its archetypal Middle Eastern touches, and his soul-jazz outing Sister Sadie, now also considered a standard and delivered memorably in a recording by Woody Herman's band.
The late Fifites were great years for Silver, and the classic jazz label Blue Note. As Richard Cook observes in his history of the label The Biography of Blue Note Records, "It's doubtful if there was a more valuable musician -- as leader and sideman -- to the label than the pianist at this point. The sequence of records which he ran up at the end of the Fifites was superbly effective."
Cook then lists The Stylings of Silver, Further Explorations by the Horace Silver Quintet, Finger Poppin' and "the masterful Blowin' the Blues Away" -- all recorded in just a little over two years.
"As with several of the Blue Note mainstays -- including Jimmy Smith, Hank Mobley and Lee Morgan -- Silver's expertise deepened and he simply made better records as he went forward. He had never lacked confidence, but the experience of running a regular band and the disciplines of consistent work were honing his skills."
Cook also notes that Silver's albums work as albums, and jazz had grown used to the LP format at this time: "Blowin' the Blues Away is tremendous."
The best thing about Silver's material is it is melodically powerful and therefore memorable after even a first hearing. He could swing or take you to a quiet place, and he did both on Blowin' the Blues Away.
Song For My Father may be a better album, but comparisons are odious, so "Shut up, it's Horace Silver for God's sake".
Blowin' the Blues Away of 50 years ago is worth discovering or rediscovering, especially now that it's at mid-price.