Graham Reid | | 2 min read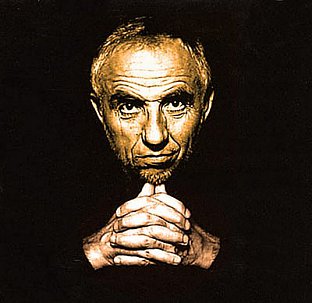 Jacques Loussier, who popularised jazz back when television was broadcast in black and white, says his career came about by accident.
Half a century on from his first album and four decades-plus since his Play Bach series screened across the world in prime time, he still pays classical music in a jazz manner.
"The people at the record company [Decca] said, 'What can you do?'." he recalls. "I said I played classical and they said, 'We already have all these classical pianists'.
"I said played jazz and they said 'We already have many jazz pianists.'
"Finally I started to play some Bach with my improvisations and they said, 'What is that? Why don't we make a record of that?'
"I never thought. I was still doing it out of fun. I never thought the public would like it. I was wrong."
Loussier was very wrong. He subsequently sold more than six million albums and his television series of the early Sixties introduced jazz and classical music to many more.
Loussier was smitten by Johann Sebastian Bach as a child after coming across a piece from the Anna Magdalena Notebook.
"I was so fascinated with the way Bach used that theme and his harmonies that I played it once, then 10 times, then 20 times.
"The more I played it, the more I wanted to explore it further."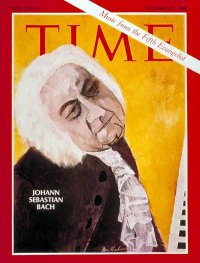 By the mid Sixties he had recorded four albums of jazz interpretations of Bach, a long-dead classical musician who had become so hot he made it to the cover of Time magazine in late '68 and his work was being reinterpreted by artists such as Walter Carlos who recorded the electronic album Switched on Back in '69. It remained in the American classical charts for almost six years.
(Walter later became Wendy Carlos and released Switched on Back 2000 in time for the new millennium.)
The Loussier Trio toured relentlessly but in the late Seventies the pianist retreated into the studio to compose large scale works for orchestra and chorus.
On his return to the concert stage in the early Eighties with a new trio, he expanded his repertoire to include improvisations on Vivaldi, Ravel and Satie.
The trio recorded The Goldberg Variations and improvisations on Debussy in the early Nineties, and Loussier unwittingly hit the headlines when his people said Eminem has used phrases form Loussier's Pulsion for the beat of Kill You on his Marshall Mathers LP.
In 2007 the trio released an excellent double album Plays Bach. Encore! which was one disc of Bach improvisations and the other of Loussier's Concerto for Violin and Percussion. The Bach sessions proved he hadn't lost his touch but had in fact expanded his approach to refer to a more free style of jazz interpretation.

And now, half a century on from him introducing Bach to mainstream audiences, there is the album Plays Bach: The 50th Anniversary Recording which includes his treatment of Sleeper's Wake recorded live before an audience in Tokyo.
Elsewhere though it is Loussier, now 75, improvising in the studio with bassist Vincent Charbonnier and drummer Andre Arpino, and playing with all the passion and flair of a jazz pianist a third of his age.
"And now, " says Loussier in the liner notes, "we can look forward to our 100th anniversary. Just another 50 years to go."