Graham Reid | | 3 min read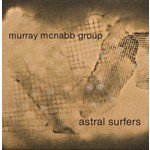 Long experience and years of disappointment have taught me that very few among this country's more established jazz musicians listen to much beyond their own doorstep or record collection. Standards rule, okay?

Perhaps if you'd been at it for as long as these musicians -- with the so few rewards, financial or by way of public interest -- you too might retreat into yourself and the parameters of your art would narrow accordingly.

Most of us as we get older prefer the comfort of the familiar, the certainties of yesteryear.

There are a few of the "more mature" musicians always willing to take a chance: you'd never count drummer Frank Gibson out (he played on the unusual Dr Glam album of last year); and multi-instrumentalist Jim Langabeer has rarely charted a course by the prevailing winds (Superbrew were an Afro-Pasifika band before "world music" was a catch-phrase, he has made recordings of the Zen persuasion).

Long-established Auckland keyboard player Murray McNabb is a man whose career has been fascinating to follow.

From his days in the jazz-rock fusion band Dr Tree in the early 70s, through Space Case in the 80s and some terrific albums under his own name or with New York musicians (some of which appeared only on cassette if I recall), McNabb has often taken the path less travelled. Any new McNabb album should always command serious attention.

His most recent, Astral Surfers on bassist Neil Hannan's SDL label, lets it be known from the first track that this is not a jazz musician going through some familiar routines.

The 11 minute opener Marco Polo's Return features Tanya Li on erhu (a two-stringed Chinese lute with a exotic and elegant sound) and for a few minutes you could be forgiven for thinking you've dropped the wrong disc in the player.

The scene is set through a gentle dialogue between erhu and Stephen Morton-Jones' high and warm saxophone where the long lines are drawn out over soft tabla (Basant Madhur) and ripples of dulcimer from William Yu. This is a mesmerising starter, and it isn't until halfway through when Martin Winch's guitar comes in with a stinging, fuzzy tome that you may be roused from its transcendental quality.

In the liner notes McNabb says that "I think Martin takes a couple of steps to the left when he plays my music". Fair call. This is well to the left of Winch's MOR Espresso Guitar album, and Winch excels on the follow-up, the 16 minute Sub-Continental where Madhur gets a lengthy and lively tabla solo.

This is music which stretches: the closer is a three minute edit of the nine minute Snake, and the title track clocks in at over 10 minutes, the wonderful Afro-cool Badawi Groove well past seven.

Music to be immersed in, in other words. Music which takes its time to explore parameters and ideas, music which owes something to Indian raga and Afro-juju as much as Coltrane's most refined be-bop.

That all makes this album a rarity in the New Zealand jazz catalogue, but that is hardly surprising given who has helmed it.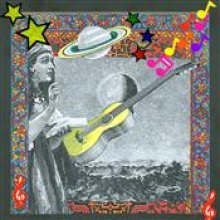 McNabb however is the discreet presence here (he wrote everything but in his brief liner notes is generous towards his fellow travellers, as he is in offering them space to play) but listen past the frontline sinew and supple playing of Winch, that beguiling erhu, and the saxophones and you will hear his commanding and confident phrasing holding this together, and not the least on his glistening electric solo on the sinuous Snake or the in-the-pocket playing on Badawi Groove.

So here is Murray McNabb, once more pushing himself into different and highly rewarding territory, and taking with him some of his peers (including drummer Gibson and bassist Hannan) for a journey that locates its ethos somewhere between Asia, west Africa, Saturn and space-ambient music.

It is a good place to be.