Graham Reid | | 3 min read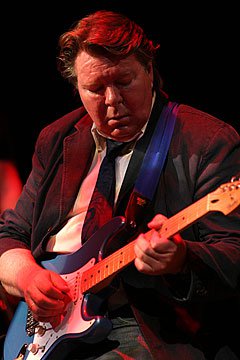 Like many artists on the ECM label, the Norwegian guitarist Terje Rypdal is largely faceless: you could have listened to his albums for decades as I have done and still pass him in the supermarket and not recognise him.

By my count he's done about 20 albums under his own name on ECM, and appeared on almost as many others as one of those sidemen-among-equals on projects ECM boss/producer Manfred Eicher likes to put together.

Now in his early 60s, Rypdal came to attention with saxophonist Jan Garbarek's group in the early 70s and cut his teeth with the likes of Lester Bowie and the George Russell Orchestra before recording solo albums and band sessions (with the Chasers) for ECM.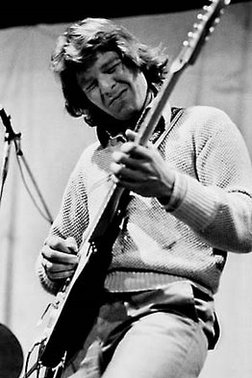 He has played alongside bassist Miroslav Vitous and Jack DeJohnette (on the wonderful To Be Continued of '81); with cellist David Darling (Eos in '84); and ECM -- with tongue in cheek we presume -- released The Singles Collection album in '89.

Like he would have had singles, right?

But he also has a common touch and appeared on a guitar tribute to the Beatles in '95, around the time he teamed up with pianist Ketil Bjornstad, Darling and drummer Jon Christensen as The Sea.

That quartet embarked on a daring but brief (six year) career of improvisation which got pretty far out there at times.

Bjornstad, who started life as a classical pianist but is also a renown author (poetry, award-winning novels), had an extensive discography before hooking up with The Sea, but keeping that quartet together proved problematic: Darling lived in the US, and everyone worked with other people.

A decade ago, just before The Sea called it quits officially, Bjornstad hooked up with Rypdal for some duo shows -- and they have been in demand ever since although they hadn't recorded together until their 2009 album Life in Leipzig taken from a 2005 concert in which Bjornstad also drops in a little Grieg for the composer's hometown audience.

If you've read so far you might be thinking . . . Hmm, piano and guitar, huh?

Well, let's get it straight: Rypdal plays searing electric guitar with a battery of effects pedals, and Bjornstad can hammer the ivories like he's beating the life out of a tune. This isn't chamber music by any means.

My guess is fans of Robert Fripp, jazzy Jeff Beck and maybe even John Martyn's experimental work would find this album to their liking. As to Bjornstad, he is certainly in the tradition of powerful, contemporary classical players but can also pull right back and leaven the attack with some spare, melodic work.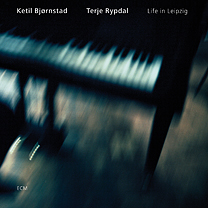 But in truth, this is a duo album in every sense: Bjornstad trickles notes like some minimalist on meth while Rypdal reaches for the delays; the piano rumble from the depths of the underworld is challenged by the guitar peeling out huge angry and savage lines . . . and then everything goes quiet while a solitary violin enters (Rypdal again) or suddenly Eddie Van Halen announces his rowdy presence (yep, it's Terje once more).

This is not easy listening, but it commands attention every unpredictable step of the way: whether it is Bjornstad seeming to quote from Cole Porter or delivering earth-shaking, Wagnerian rumbles; or Rypdal floating lightly across the top and channelling mid-70s Jeff Beck balladry before changing gear for a Hendrix-framed hill climb of prog-rock maelstrom.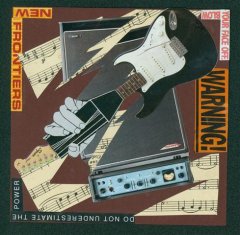 Its very unpredictability will put people off, and it's true you can't simply hunker down in your favourite chair and listen to it. (You might start there but at some point you'll be air-punching or getting very anxious.)

It is music of mood swings and emotional shifts, of lurches sideways and passages of ineffable beauty.

Small doses folks.
Side effects may include headaches, chest pains, tears of sorrow, heart aches . . .