Graham Reid | | 1 min read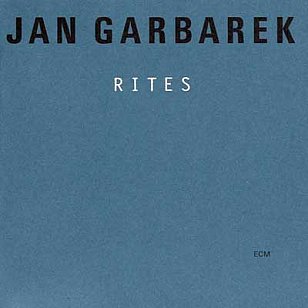 Norwegian saxophonist Garbarek scored a huge crossover album in 1995 with Officium which lined him up with the Hilliard Ensemble for an inspired marriage of the spiritual and the secular which ended up on many classical, jazz and even pop "best of" lists.

Garbarek's biting, sometimes clinically incisive, tone has often been described as passionless: not true. Jazz people often mistake energy and huff-puff for passion.

Garbarek simply focuses with microscopic exactness.

This impressive, cineramic double disc could well serve as a sampler for those coming late to Garbarek's slippery, 30-year career - from Coltrane acolyte into austere atmospheric jazz with a bite, through folk jazz assimilations (Folk Songs with American bassist Charlie Haden and Brazilian guitarist Egberto Gismonti) to pan-cultural explorations (Madar with oud player Anouar Braham).

Rites includes a gently joyous, Afro-suggesting tribute to the late trumpeter and world music pioneer Don Cherry. The title track is all eerie, synth-electronic Native American ambience and there's much of his crystalline jazz alongside his regular band of pianist Rainer Bruninghaus, bassist Eberhard Weber and percussionist Marilyn Mazur, or some variant of that line-up.

The White Clown is a Bernard Herrmann-scary piece of disconcerting minimalism. He revisits a couple of earlier tunes (Gray Voice, So Mild the Wind), and doesn't even appear on The Moon Over Mtatsminda, which belongs to Georgian singer/writer Jansug Kakhidze with the Tbilisi Symphony.

And in a neat piece of Officium-like programming it follows We Are The Stars, a Jan-less setting of a Native American poem with boys from the Solvguttene choir.

Long-time followers may find too many frissons of the familiar here, but for most it will be a double disc of breadth and intellectual scope which finds Garbarek at his most approachable.