Graham Reid | | 1 min read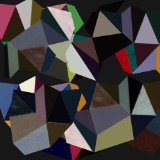 This second album by the British quartet confirms why they are one of the most interesting things on the British improv/jazz scene: and not because they are fiery adrenalin-infused post-bop players. Quite the opposite in fact.
This London-based outfit (who were nominated for the 2008 Mercury Prize for their debut album Knee Deep in the North Sea) bridge the worlds of mainstream post-bop, experimentalism, ECM elegance and ambient world music in their sonic voyages.
The instrumentation includes Nick Mulvey on hang drums (see here) which allows for diverse percussion sounds with suggestions of gamelan, and they add sonic colour to the otherwise standard line-up of saxophones (Jack Wylie who also plays electronics), double bass (Milo Fitzpatrick) and piano (Duncan Bellamy, also on marimba and drums).
So there is a 21st century approach to music grounded in jazz experimentation but with wold music colours.
Recorded at Abbey Road and produced by John Leckie (McCartney, Simple Minds, Magazine, Stone Roses etc), tracks like the deftly rhythmic Dawn Patrol and the gamelan-styled Line (with a Garbarek-like sax line across the top) infiltrate the senses and sensibilities by understatement. There are elements of minimalism throughout also.
Clipper takes off into the jungle with some energetic and briefly squalling sax, weird bird-like sounds and vigorous percussion before cutting right back to a delicate piano ballad which evokes the theme to a sophisticated French movie. Odd.
Doubtless jazz purists would argue they aren't "jazz" in the sense of extended improvisation and they have a point. But they are on that jazz tangent which includes the Neil Cowley Trio and some of the more structured ECM artists -- and at the end they add an eight minute improv recorded in their garden.
So maybe more Beta Band than Branford Marsalis, but no bad thing for that.