Graham Reid | | <1 min read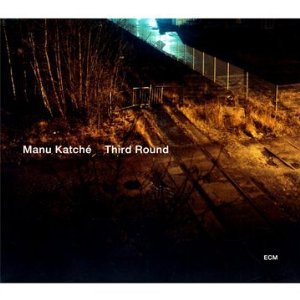 This album under the name of mutli-culti French drummer Katche (who has worked with Pat Metheny, Jan Garbarek, Joe Zawinul, Al Di Meola, Sting, Tori Amos, Tomasz Stanko, Peter Gabriel et al) has to be counted a major disappointment for its sheer lack of bite.
This is polite, spacious, mostly inoffensive if gently listenable jazz but very little here stretches out (nothing tops the 5.34 mark, average time about 4 minutes at a guess) and you feel that just when (or if) things are getting interesting -- as on the 2.26 piano ballad Une larme dans ton sourire -- they choose to wind down and out.
The band here -- which includes saxophonist Tore Brunborg and pianist Jason Rebello -- play it safe, and err towards what used to be called "smooth jazz" in the Eighties. It was aural wallpaper which came out of radio stations in LA with names soemthing like Cool Breeze or Lite FM.
As with his last album Playground -- which I couldn't understand why it was getting such a promotional push, as this one is -- there's not a lot here to get interested in, let alone be excited by.