Graham Reid | | <1 min read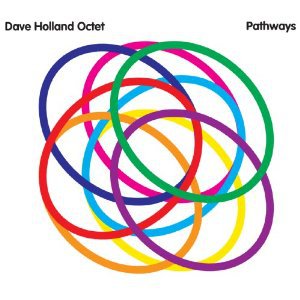 Bassist Dave Holland has always had a much deserved reputation for his big band line-ups for which he writes interesting charts and gets in some of the finest (and often up-coming) jazz players.
Here he has the benefit of some established names: sax and flute player Antonio Hart, trombone player Robin Eubanks and vibes player Steve Nelson among them.
These seven tracks nod to the territory between Ellington and Mingus (and allow trumpeter Sasha Sipiagin to take off on early Sixties Miles-like flights) where the players are given space to explore, and do so with that artistry which has been a hallmark of the New York scene which emerged post-Marsalis (and to some extent parallel to Wynton's neo-conservative ethic).
Recorded live at Birdland in 2009, this vibrant, often viscerally exciting and always interesting album confirms that under Holland's watch the sound of a mid-sized ensemble still allows for individual voices to come through and yet remain the workplace of a sympathetic/empathetic group.
Pretty damn terrific. You wish you'd been there.