Graham Reid | | 2 min read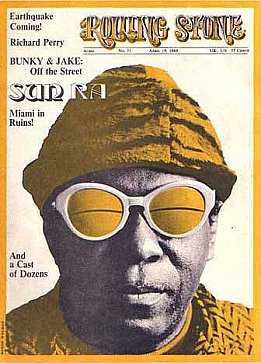 In the late Eighties and early Nineties, Sun Ra was the hip name to drop into rock conversations: I think Sonic Youth and Henry Rollins started it, but frequently rock musicians who had paid scant attention to jazz of any kind were mentioning the great Sun Ra alongside Led Zeppelin as an influence.
As with Tony Bennett being cool with the grunge generation, I kinda doubted it.

Sun Ra was as much a great story as an influential musician. Born Henry Blount in Alabama in about 1914, he deliberately obscured the details of his early life (like Dylan) and created himself as Sun Ra, a mystical musical explorer who helmed his Arkestra through the realms of outer space and inner consciousness – or something like that.

What was less widely acknowledged by those who liked his free spirit and free playing was that Sun Ra was grounded in the blues and swing, and knew how to score for a big ensemble. But his eccentric behaviour and outfits (Egyptian-meets-sci-fi Saturn) gathered publicity and an audience, especially when the huge band included dancers and fire-eaters.

Sun Ra could keep a big band on the road when Ellington and Count Basie were struggling.

In many ways these were distraction from Ra's greater purpose of creating a barrier-ignoring, improvising big band and orchestral sound which had as much to do with New Orleans and John Coltrane as avant-jazz and space-fusion.

Sun Ra's catalogue is big – close to 100 legit albums, many bootlegs – but an odd album (and there are some real odd ones) has been reissued.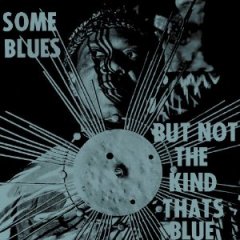 Some Blues But Not The Kind That's Blue was (probably) recorded in '73 when he relocated to Philadelphia from New York and was going him back to his roots in swing and more traditional styles. This isn't the album if you've been seduced to Ra's music by Thurston Moore and like the photos of weird glittery costumes.

Here Ra plays terrific swing blues piano on 'I'll Get By' (two extra takes recorded a few years later have been added to the original album which came out in '78) and the untitled breakdown is exciting in the manner of a more considered Cecil Taylor. There's also a fine, constrained 10-minute 'My Favourite Things' (which Coltrane frequently used as a vehicle), and the standards 'Tenderly' and 'Nature Boy' are gently deconstructed.

The small group includes longtime Ra band members Marshall Alen (alto) and trumpeter Akh Tal Ebah (aka Doug E. Williams), and the great tenor player John Gilmore who cuts a wide path through the title track and the untitled piece.

Some Blues is not an essential Sun Ra album – but it's a reminder that behind the image was a black musician who knew his history and came from there, and not from outer space.