Graham Reid | | <1 min read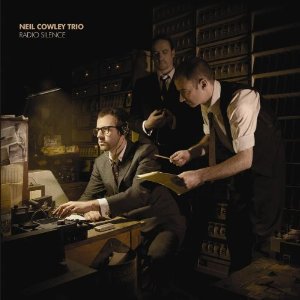 British jazz pianist Cowley and his trio seem to blow hot and cold: their '06 album Displaced was terrific (see here), but on their Loud Louder Stop of last year (here) they resorted to repetitive rock-like riffery as if to distance themselves from the "jazz" world.
There is more hard hammering riffery on parts of this new album but here at least Cowley stretches out to show those real skills and exciting angularity whch are doubtless best appreciated live.
Drama is Cowley's speciality: an energetic and repeated melodic progression of almost angry intensity, sudden shifts of emphasis and weight, the rhythm section driving behind him to create a power trio effect or sitting back during the (rare) contemplative passages . . .
There are still places where you wish Cowley would break free of his signature style of pounded chords leading to a rather obvious climax (crowd-pleasing no doubt) but this time out he (mostly) vindicates the praise heaped on him by younger British jazz writers.